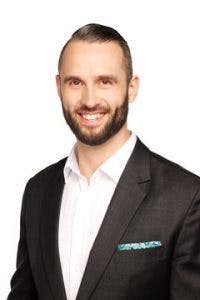 David Jablonski
403-975-5915
david@jablonskirealestategroup.com

Active in Calgary real estate since 2007, David has seen every type of market and knows how to help his clients navigate the tough waters. Each situation is unique and requires an individual plan of action to ensure each client achieves their goals. David believes that to truly help someone he needs to clearly identify their needs and work with them to meet them.
As a trusted advisor to many people over the years David has learned one important thing that he holds as the core value in his business: trust. It is vital that in any relationship there must be a strong sense of trust between him and his clients. Tough decisions have to be made along the away for both buyers and sellers, and they will rely on his advice to make that tough call correctly. He holds true to his own values, including honesty, and will never sell a dream just to get something done.
Ultimately David's main goal is to exceed expectations so that the client is not only satisfied with the result of their real estate experience, but happy to refer their friends and family to him. With this mindset and goal, clients always come first and their best interests remain top of mind.
In today's constantly evolving real estate industry, David continues to not only use the skills he possesses but sharpen and develop new ones that become important along the way. A strong understanding of technology and marketing is a huge part of today's business and is something David excels at. As a strong negotiator, David always gets the most possible for his clients. Clients will always have the best avenues available to help them buy and sell, making the road to reaching their goals a fun, easy, and efficient one.
---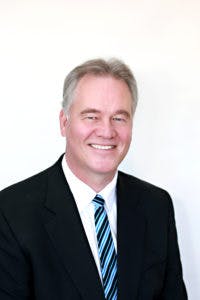 Bob Jablonski
(403) 650-0092
bob@jablonskirealestategroup.com
Bob is one of the industry's finest full time Realtors. Not only has he been in the business since 1987 to present, but he has volunteered for various industry leadership groups at the highest levels including past President of the Calgary Real Estate Board in 2012 and past President of the Alberta Real Estate Association in 2017. He has cultivated many relationships and strong ties locally, provincially and across the country within the industry and has his finger prints on many great progressive achievements all Realtors and consumers benefit from.
Bob specializes in representing buyers and sellers in the Calgary real estate market as his clients trusted advisor and helps navigate them through the challenging process of buying or selling, providing them with any information that will help them make an informed decision. Constantly driven to evolve with the times, he brings the valuable combination of old school and new school to get the job done.
---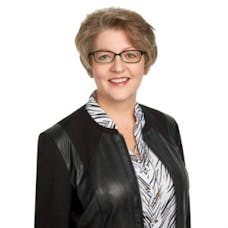 Wendy Jablonski
(403) 404-5160
wendy@jablonskirealestategroup.com

Wendy joins the Jablonski Real Estate Group as our Unlicensed Real Estate Assistant.  As a professional within the Administration and Information Management disciplines, she has broad experience within the Energy, Utility, Service, Manufacturing and Retail sectors.  Her diversified portfolio of professional experience brings strong transferable skills to the JREG team.   Her goal is to provide exceptional services and support to the JREG team.